JouJou.ch is an online sales site for sex toys edited by CondomPlanet Sàrl, a Swiss company established in 2005 and specialized in the sale of quality erotic products to promote sexual fulfillment for both men and women.
At JouJou.ch, our aim is to provide high quality erotic products to meet your needs and enhance your sex life. We are proud to offer a wide selection of sex toys, lingerie, pleasure and intimacy products and other erotic accessories, all from reputable and reliable brands.
Our logistics center is located in Sion, Switzerland, enabling us to ensure fast, discreet deliveries throughout Switzerland. We understand the importance of confidentiality in this business and are committed to protecting your privacy by using neutral packaging and discreet shipping procedures.
Whether you're looking for new toys to spice up your sex life, products to explore new sensations or advice on how to improve your intimacy, we're here to help. Our team is made up of attentive, respectful professionals, ready to answer your questions and offer you a pleasant, confidential shopping experience.
We're delighted to welcome you to JouJou.ch and support you in your quest for sexual fulfillment. Please feel free to explore our site and contact us if you have any specific questions or requests. We're here to help you find the right products and guarantee your satisfaction.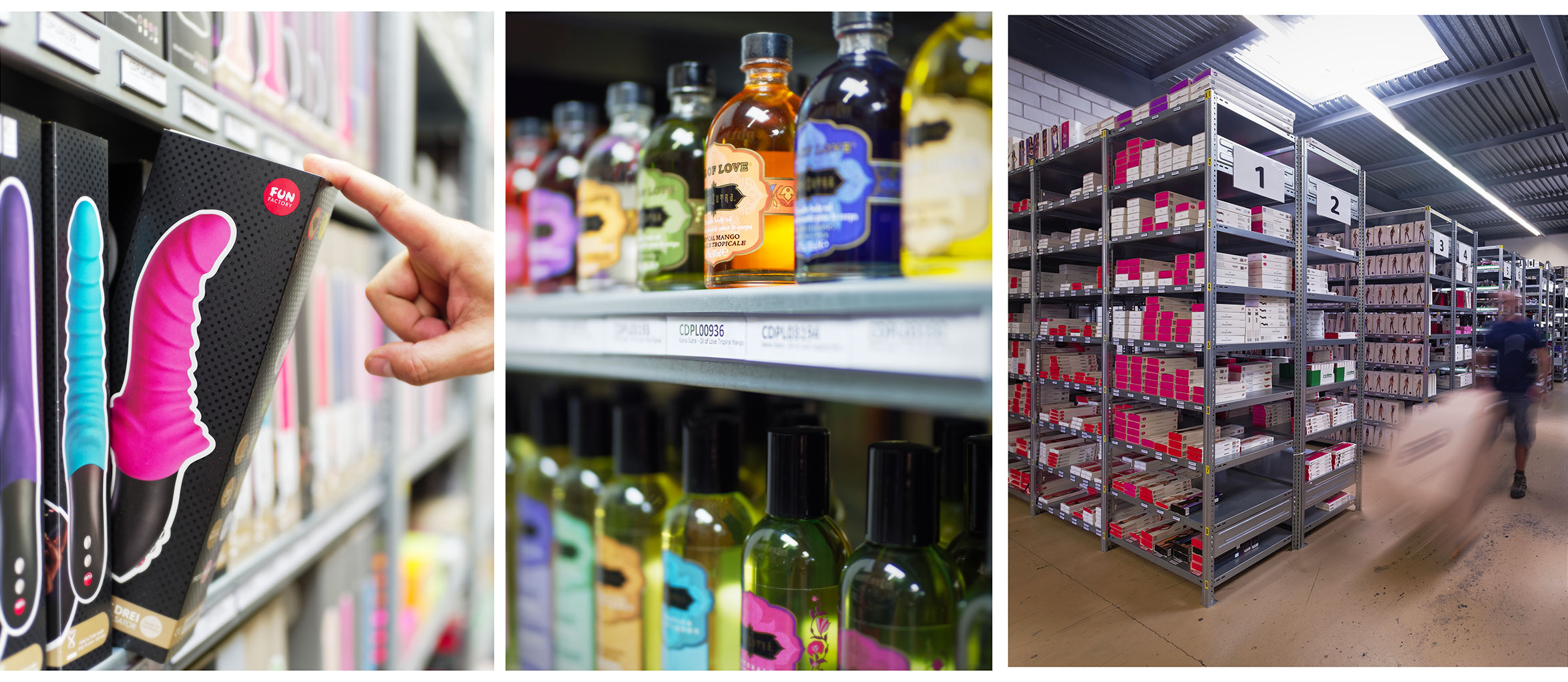 Our philosophy: Pleasure for HER and HIM!
At JouJou.ch, our philosophy is centered on pleasure and sexual fulfillment for all, whether women, men or couples. We aim to set ourselves apart from traditional sex shops by offering a user-friendly site and products that are both tasteful and fun, specially designed for couples.
We firmly believe that intimacy and sexuality are important aspects of life, and we want to make exploring these areas accessible and enjoyable for everyone. That's why we put a particular emphasis on information and advice, with dedicated pages in every section of our site. In this way, we hope to help break down psychological barriers and give everyone access to erotic toys, regardless of age or gender.
We strive to create an environment where you feel comfortable and confident in discovering new sensations, experimenting and enriching your sex life. Whether you're new or experienced, we're here to support you every step of the way, providing clear information and relevant advice.
We want your experience with JouJou.ch to be satisfying not only in terms of the products we offer, but also in terms of the information and support we provide. Our team is here to answer your questions, advise you and help you make informed choices.
We're proud of our commitment to providing quality products, a friendly approach and respectful sex education. We hope that our site and services will contribute to improving your sexual well-being and strengthening your connection with your partner.
Our services: quality, satisfaction and discretion.
Our services are based on three pillars: quality, satisfaction and discretion. Our aim is to provide our customers with quality products, at the best possible price, while ensuring total discretion.
To achieve this goal, we work closely with a large number of carefully selected, renowned suppliers in the field. This collaboration enables us to offer you an assortment carefully selected to meet your expectations in terms of product quality and variety.
In addition, we are proud to have met over 70 quality criteria for the Trusted Shops seal of approval. These criteria are developed and regularly checked by independent consumer and data protection organizations. This ensures that we meet the highest standards of service quality and data protection, to provide you with a safe and reliable shopping experience.
Our company is based in the French-speaking part of Switzerland, which gives us a local presence and a better understanding of the needs of our Swiss customers. All the contests we organize, whether on social networks, our blog or our website, are reserved exclusively for Swiss residents. In this way, we ensure that we meet the specific expectations of our local market.
Finally, we would like to emphasize that all orders are shipped by us. We do not practice Drop Shipping, which means we have total control over the quality of packaging and delivery of every order you place.
Your satisfaction is our top priority. We are committed to providing you with quality products, reliable service and a discreet shopping experience. If you have any further questions about our services or require special assistance, please do not hesitate to contact us. We're here to serve you.
The Joujou.ch website is published by Condomplanet SàRL
SARL with a capital of CHF 20'000.
Swiss Trade Register: RC: CH-550-1050057-4
Intracommunity VAT number: CHE-132.651.981 TVA
Registered office (offices only): Condomplanet SàRL - Route de Crans 89 - 1978 Lens - Switzerland
Contact
Mail: serviceclients(@)joujou.ch
Tel : 0840 568 568