EXPLORE OUR EXCEPTIONAL SELECTION
Discover our customers' most popular toys at the moment
Discover our items at the most attractive prices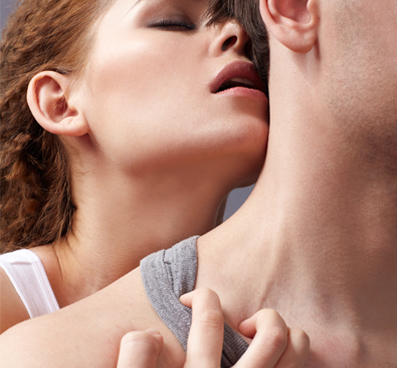 Joujou.ch

 - Sextoys, lovetoys, erotic accessories and sexy lingerie
The Joujou.ch online sex shop has been offering a wide range of erotic products in Switzerland since 2005. With a wealth of experience in the erotic world, our team offers you the best assortment of quality products to enhance your sex life, increase your pleasure and take care of your sexual health.
On our sexy boutique, discover the best erotic accessories of 2022, for men, women and couples, as well as the astonishing Lovense Lush vibrating egg, the compact and ultra-powerful Palm Power Rechargeable vibrator available in wireless version or the famous Bathmate penis pumps.
Why choose Joujou.ch? First and foremost for our professional service: our online sex shop fulfills all your desires in just a few clicks.
On our site, payments are 100% secure. To protect your confidential data, our entire online store and payment pages are encrypted using SSL protocol. Order online and pay by invoice, credit card, PostCard, TWINT, PayPal and bank transfer. Don't hesitate to call on our customer service team, available by e-mail or telephone, Monday to Friday, 10am to 12pm and 2pm to 5:30pm. Customer satisfaction is our top priority.
Please take the time to browse through each of our sections, to discover our incredible assortment of erotic items. Whether you're a man or a woman, a couple or a solo act, you're sure to find something to satisfy all your intimate desires. On Joujou.ch, descriptions of each product are displayed with images and videos to help you make your choice. Indulge yourself with a variety of quality products at attractive prices to help you blossom.
Shipping is free throughout Switzerland for orders over CHF 30, and express! Unlike other companies, we only sell our products from in-house stocks, which means we can dispatch your order as quickly as possible. All orders placed before 5:00 p.m. (working days) are shipped free of charge by Post Priority the same day. All this with 100% discreet packaging: our boxes are neutral (no inscriptions or logos), with no indication of the sender - only your address is visible. If, for reasons of discretion, you don't want to receive your parcel at home, you can also have your sex toys or other erotic accessories delivered by Poste Restante.
Latest customer reviews...
Our customers' favorite brands...